12 Lasting Values for an Uncertain World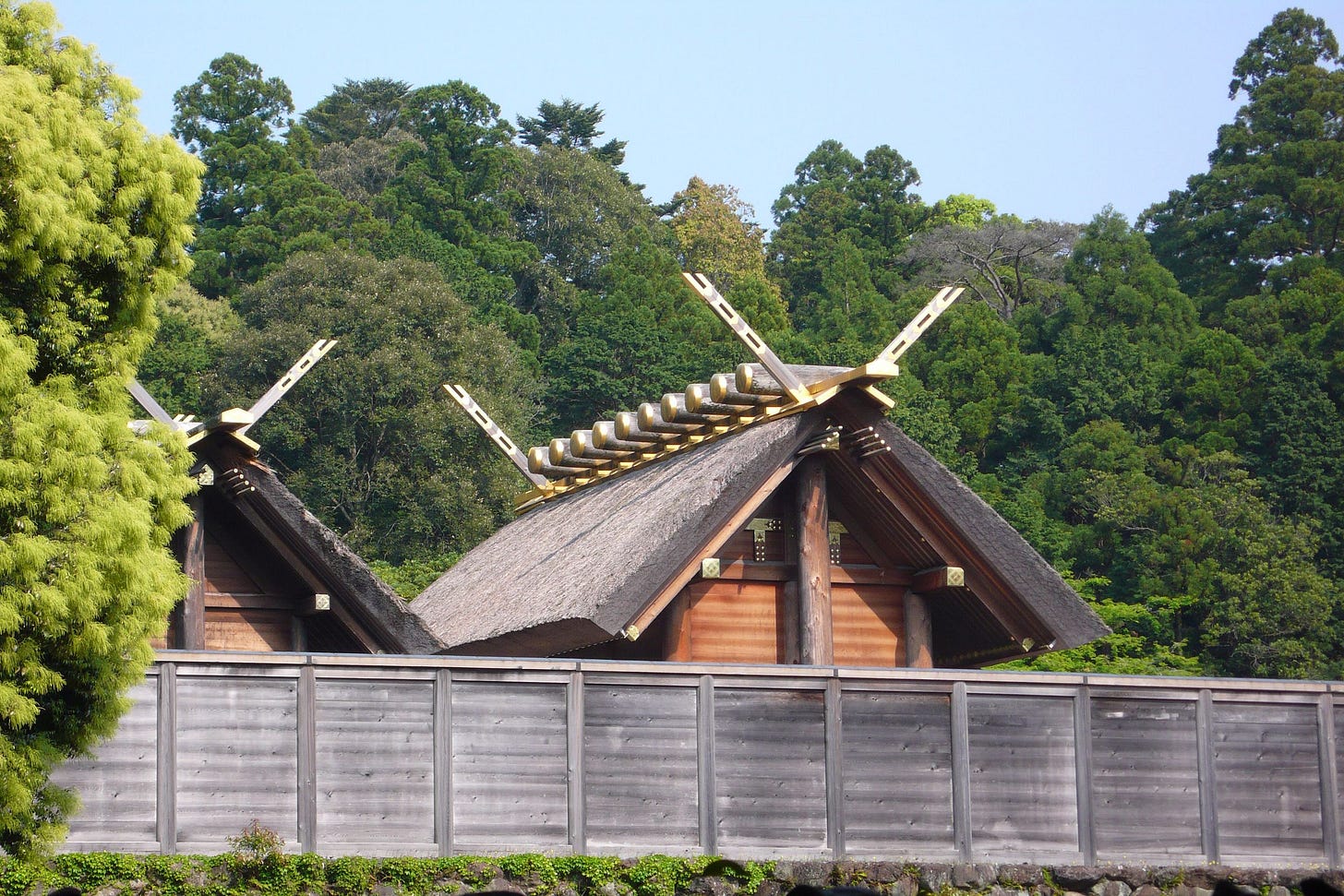 Heyo,
Nik here with the last update of 2019. I'll have some news about Empty Your Cup early in the new year, but, for now, I want to talk about New Year's reflections. ✨

You may not know this, but I've always been fascinated with Japan and spending 10 days there in 2013 was one of the best experiences of my life.

I find the Japanese naturally embrace many values I gravitate towards - values we often struggle with in the West, like humility, calmness, patience, and restraint.

That's why, to help with your end-of-year reflections and provide solid mental and emotional footing for 2020, I decided to write down my values, fused with a story about Japanese culture. 🇯🇵

It's called...
There are over 150,000 shrines in Japan. The highest and holiest of them all, the Grand Shrine of Ise, is torn down and rebuilt every 20 years. It's a slow and long process, but it allows the Japanese to embrace and live their values.

My own values are:
Calmness

Rationality

Commitment

Restraint

Humility

Vulnerability

Patience

Empathy

Compassion

Acceptance

Hope

Love
The system I describe works like a pyramid, with each value making it easier to embrace the next, and love being the highest.

Embracing these values helps me find stability in a chaotic world. They're grounding, flexible, and imbue my life with a sense of meaning and purpose.

I hope learning about them will add positivity to your end-of-year reflections.
As always, you can read the article for free here. If you like it and helps you prepare for the new year, you can add up to 50 claps and share it with a friend. 👏🏻
Alright, I hope you have a wonderful New Year's Eve and Happy New Year - see you in 2020!
-Nik